Creating and maintaining a sustainable defensible space is an important step in increasing wildfire safety at the individual property scale. However, the risk to a community is based on the most vulnerable properties which is why it most effective to carry out vegetation management and home hardening activities across a neighborhood to address the whole 'fireshed'. This cooperation within a community and/or region is key to reducing wildfire risk, and also has a larger positive impact on local ecosystems if all community members follow the guidelines supporting native plants and wildlife.
SIGN UP for Emergency Alerts

We strongly recommend subscribing to the following emergency notification systems:
All local agencies – Nixle
Text your

zip code

to 888777 to opt-in or sign up online to receive email, text or voice messages with alerts and advisories from local law enforcement. This will sign you up

to receive alerts from all agencies

using Nixle in your zip code.
City of Los Angeles – NotifyLA
Los Angeles County – Alert LA County
Ventura County – VC Alert Emergency Notification System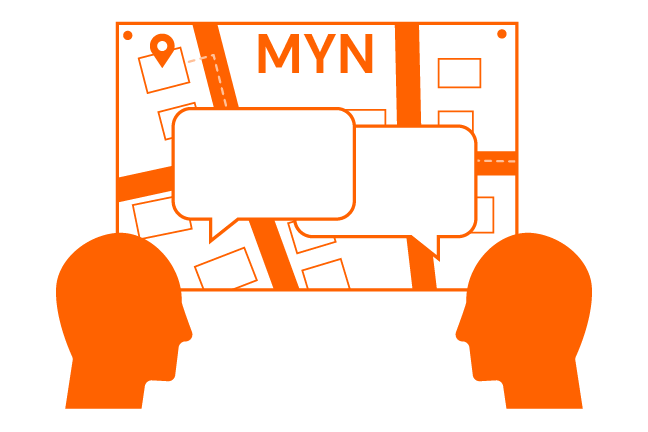 BEFORE the Fire
Communities can work together to become more fire adapted by working with Fire Safe Councils, adopting Firewise standards and/or becoming a Fire Adapted Community, and working with local agencies to do Community Wildfire Protection Planning.
Create a Map Your Neighborhood (MYN) group. MYN is a free program designed by the Washington Emergency Management Department and implemented locally by the American Red Cross Los Angeles Region, to improve readiness at the neighborhood level. MYN teaches neighbors to rely on each other. It takes just ONE person to begin. The Map Your Neighborhood program guides you and your neighbors through simple steps to help enhance your preparedness for an emergency. These steps will help you to quickly and safely take actions that can minimize damage and protect lives. It is designed to improve disaster readiness at the neighborhood level, 15-20 homes or a defined area that you can canvas in 1 hour. It teaches neighbors to rely on each other during the hours or days before fire, medical, police or utility responders arrive.
The City of Los Angeles re-imagined the program and created Ready Your LA Neighborhood (RYLAN).
DURING the Fire
While the fire is burning, the primary response will be made by the local, state, and federal agencies tasked with emergency response, including local fire departments, CalFire, Forest Service, or Bureau of Land Management depending on land ownership in the burn area.
The following community organizations are also commonly involved with disaster response: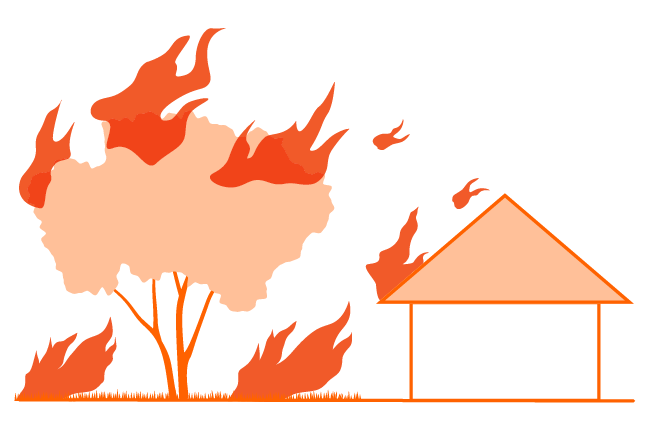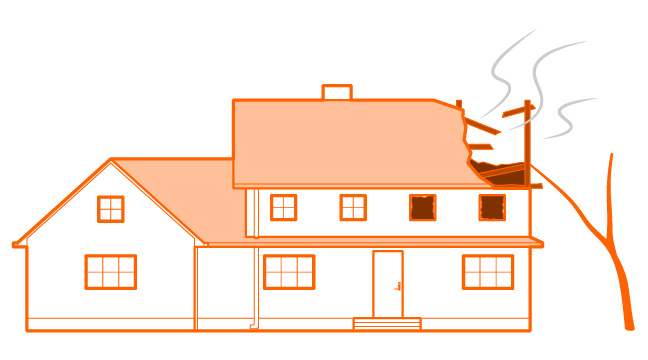 AFTER the Fire
Recovery strategies vary depending on the damages caused by wildfire. Again, working together to address these damages and values at risk is more effective than going it alone. Most damage beyond the home occurs on a landscape scale too large for a single person to tackle on their own. Work with your community to protect your land after a fire.
Structure loss: When structures have been lost, structure debris must be removed before rebuilding. This is usually coordinated between the insurance provider and local jurisdiction. When large numbers of homes are lost, this debris clearing and rebuilding process is often done by state and local agencies on a neighborhood basis.
Erosion risk: Often after a wildfire, vegetation is consumed, leaving bare ground vulnerable to erosion. Action may be needed to reduce post-fire erosion risk. Working together with local agencies, such as the local Resource Conservation District can reduce risk for all.
Neighborhood landscape loss: Working together with neighbors to re-establish a fire resistant and water efficient landscape can lead to a safer and more aesthetically pleasing neighborhood.
Working landscape loss: Managed agricultural, forest and range lands affected by fire can be restored by owners by individual efforts or, it may be possible to work with a local Resource Conservation District to take recovery actions together.